Are you eager to embark on a rewarding journey into the world of pet grooming? Look no further than the Pooch's Image Professional Pet Grooming Course – your ideal starting point. This comprehensive program is designed for beginners and provides an exceptional foundation in the art and science of pet grooming.
Unleash Your Passion for Pet Grooming: Our course is tailor-made for individuals who are passionate about working with animals and want to transform that passion into a fulfilling career. Whether you're a newcomer to the world of pet grooming or seeking to enhance your existing skills, our program offers a comprehensive curriculum that caters to all levels of experience.
The Pooch's Image Difference: At Pooch's Image, we take pride in offering the ultimate modern pet grooming education.
Grooming is an essential part of pet care, ensuring not only a pet's physical well-being but also their emotional health. The Basic Grooming Course is designed to provide students with a strong foundation in the art of grooming. From bathing techniques to breed-specific knowledge, this course equips students with the skills and knowledge needed to become proficient groomers or pet owners.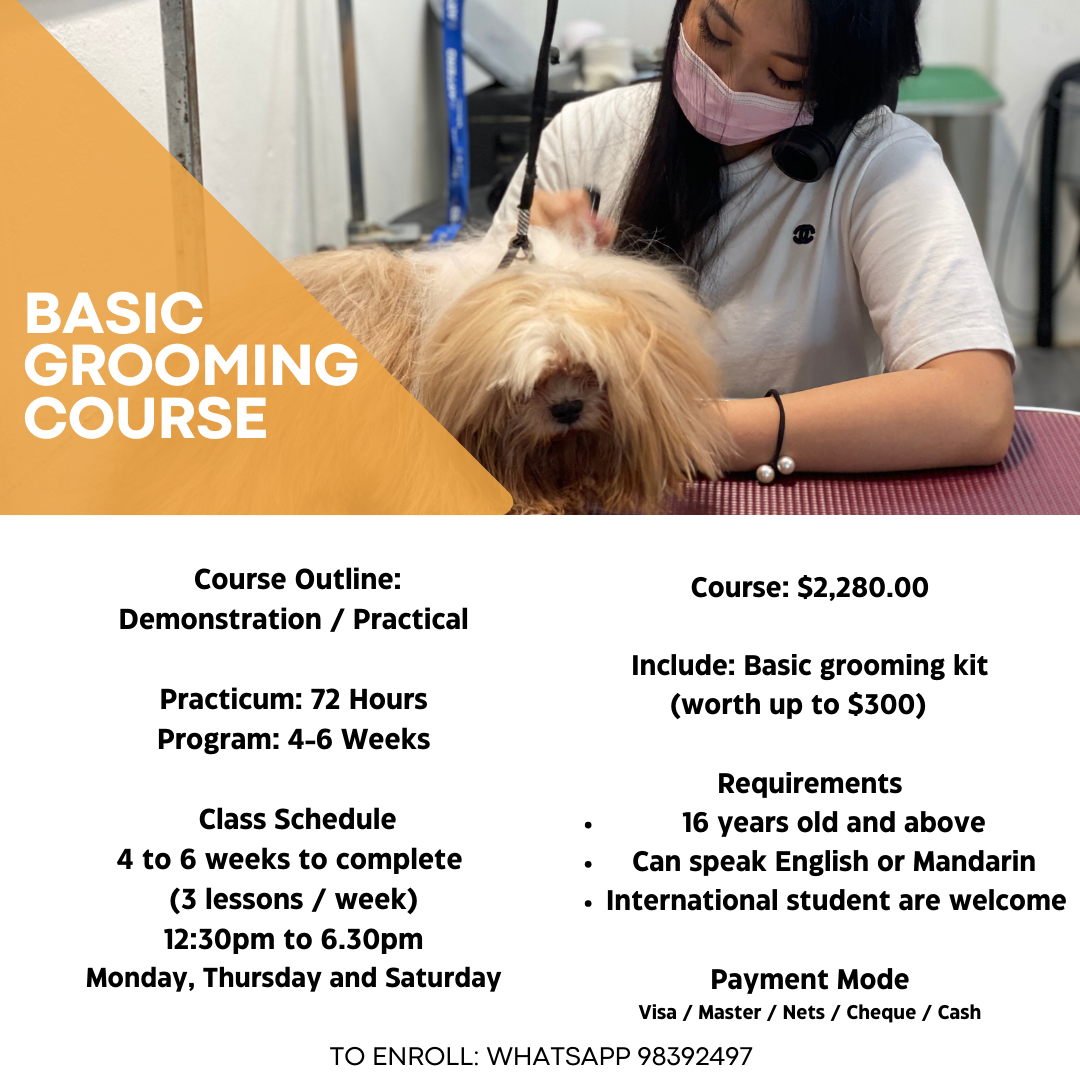 PRACTICUM SYLLABUS
Understanding Canine Language
Handling- Control Techniques
Use of Basic Tools of the Trade
Use of Products of the Trade
Practicing Sanitation Procedures
Recognition of Various Coat Types
Practicing and Mastery of Bathing Techniques for the Various Coat Types
Practicing and Mastery Drying Techniques for the Various Coat Types
Ability to Provide Condition Evaluation
Practicing and Mastery of DeShedding Techniques
Ability to Complete with Mastery Prep Work (Nails, Pads, Ears, Teeth, Sanitary Trims)
Creating Finishing Touches For Amazing Client Presentation
Basic Grooming Kit
Included on the following:
Pawpad Shaver
Artero Nail Trimmer (Small)
Artero Slicker, Wooden Handle (Small)
Artero Nature Collection, Extra Volume Comb
Forceps
Grooming Box
Ear Powder
Stopbleed Powder
Pet Grooming vest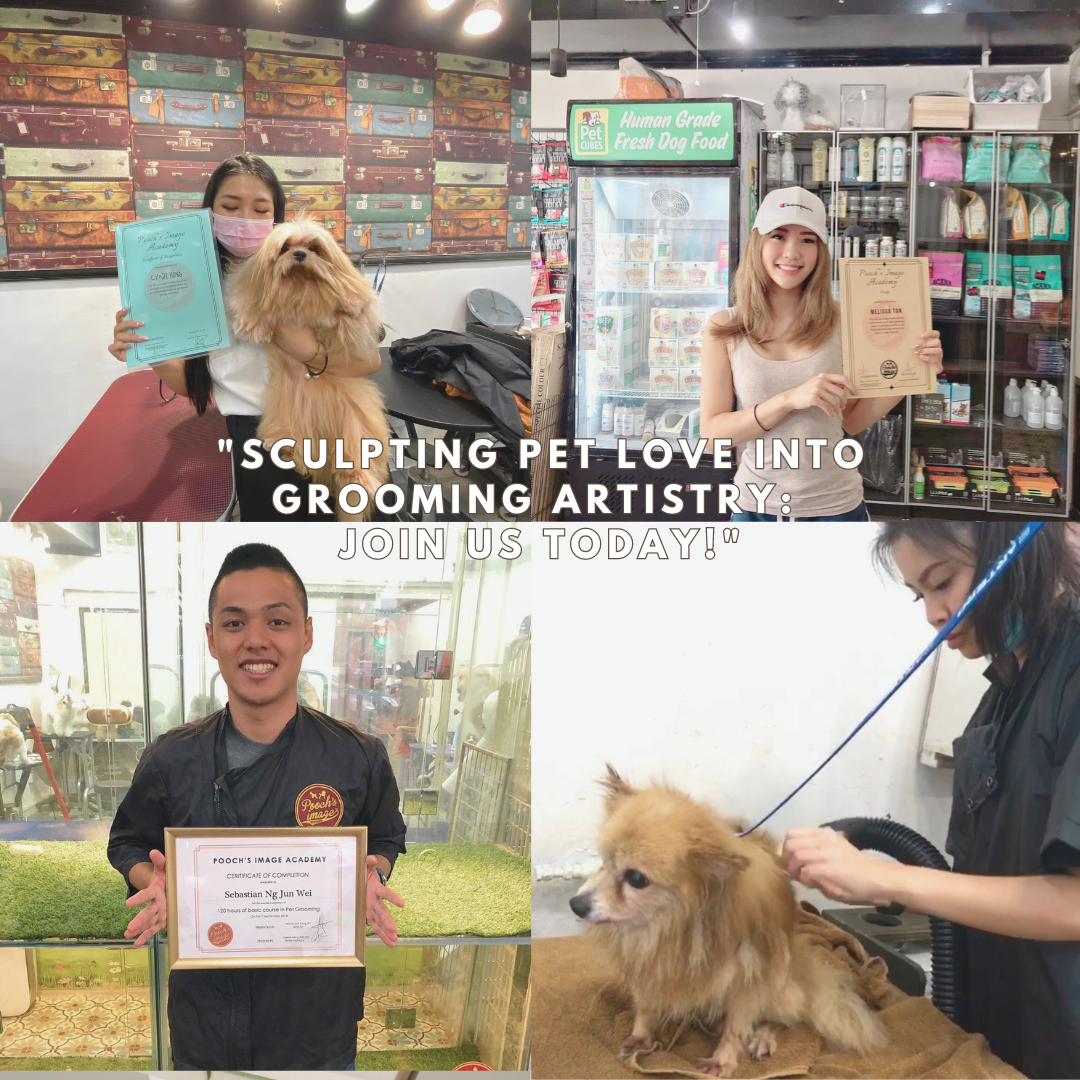 Take the first step towards a rewarding career – become a pet groomer today! Enroll now in our comprehensive pet basic grooming course. Contact us via WhatsApp at +65 98392497 to get started."